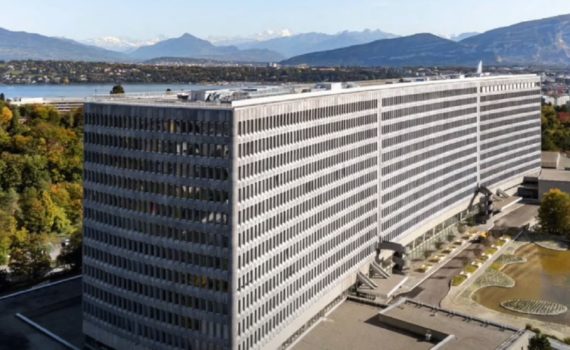 Covid-19 : Information
Statement of the ILO Workers' Group on vaccine equity
Extension of teleworking for staff at HQ until at least 4 May 2021
The Director-General has decided to extend the current mandatory teleworking arrangements for staff at headquarters until at least 4 May 2021.
Following the decisions of the Swiss authorities to maintain COVID-19-related restrictions announced on 19 March 2021, the Director-General has decided that the current mandatory teleworking policy will remain in place for staff at ILO headquarters until at least 4 May 2021.
The arrangements and timing of the return of ILO staff to the office will be subject to the evolution of the pandemic and any further decisions by the Swiss and French authorities. Further announcements are expected to be made by the authorities in mid-April and we will update staff on return to office arrangements at that time.
As previously, those staff whose presence is required in the office for a specific purpose prior to 4 May will be informed by their manager.
Requests for exceptional access to the HQ building will continue to be considered in accordance with the current procedures.
We recognize that this extended period of teleworking and continued uncertainty are a source of anxiety for many staff. The Office continues to give the highest priority to the safety and well-being of staff, and we ask all colleagues to continue to take care of your own health and that of others around you at all times.
Covid 19: How do I get the vaccination in France? / Intranet ILO: update of 10 of March
Staff living in France
ILO staff, dependents or retirees living in neighbouring France with a valid Swiss carte de legitimation may register for vaccination in Switzerland. The telephone hotline (0800 909 400) should be used until international insurance cards are recognized by the online system. The hotline takes into account specific requests for appointments, but only for people who meet the criteria for priority access to vaccination.​​
Retirees or dependents of staff living in France without a legitimation card will not have access to Swiss vaccines and should be vaccinated through the French system. They are included in the planning of the French authorities and will benefit from the same measures as those planned for the population and in the same order of priority.
As of 14 January, vaccination will be available for people aged over 75 and frontline/health care worker​s, and it will be progressively available for other parts of the population. ​​Reservation is possible by phone or via the website sante.fr.
Further information
In Switzerland and in France, vaccination will be provided free of charge to residents and staff of international organizations in Geneva. In other cases, SHIF will reimburse the cost of the vaccine at 100%.
Covid-19: border workers and residents will have to present a certificate at the French border
Message from the ILO Director General of January 13, 2021
You can see the ILO Director-General's speech to staff on January 13, 2021 here :
Information from the SHIF on the Covid-19 vaccine
Campagne de vaccination France/Pays de Gex