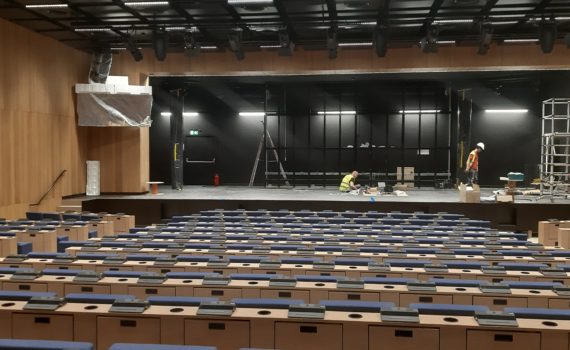 HQ renovation – ILO 'Open Day' on Wednesday 31st May 2023
The main architectural works of the first stage of renovation of the HQ meeting rooms are almost completed, and the installation of the new audio-visual equipment is on-going. The renovated areas and conference facilities will be available and fully operational after the ILC 2023.
As of mid-June 2023, the LIBRARY, CMU, TRIBUNAL, JAAB, MEDIATOR, SOCIAL SERVICES will relocate to the new offices on R1, R2, M2 AND M3 south-west corner of the building.
You will recall from the February presentation (HQ building renovation project: Latest updates (ilo.org)) that the next stage of the renovation works will start in early July 2023, starting with the relocation of conference rooms III to XII and the Delegates' Lounge and the addition of three conference rooms available in the temporary building.