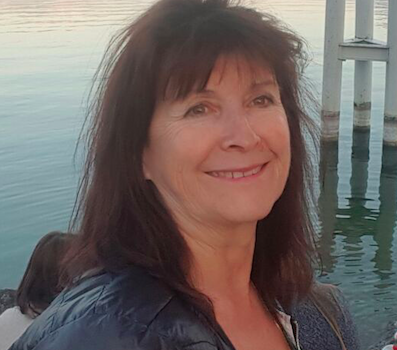 Caroline Scudamore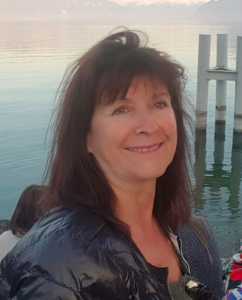 Nationality, British
Living in France since 1988
BA degree in Textile Design
Email: carolineeliza1@gmail.com
Web site: http://carolineeliza1.wix.com/artandcreations
Facebook: https://www.facebook.com/artsandcreation
My background and training is in textile design and art and creative activities have always been an important aspect of my life.
I enjoy using all sorts of media including acrylic paint, crayons, pastels, felt tips and a variety of papers, card and textiles etc. I use many tools to apply paint including paint brushes, sponges, spatulas and even forks. In addition, I like developing textures using different media.
I enjoy working with colour and playing with the difference between opaque and transparent colours and also interpreting dark and light.
I am producing more abstract style paintings at present and the influence of nature and my love of colour is an important part of my work.
At present I am holding arts and creations classes for the UNWG, normally in a real life setting, but at the moment the classes take place online, surprisingly this works also very well. I have held classes for the last five years including classes for children, which I find particularly enriching.
My aim is to continue to do classes with all ages, and I would like to do classes with the child and parent together which would I feel be a lovely learning process for both.
I have participated in exhibitions at the UN and also WIPO, WHO and ILO over the past few years.
*****
Soleil dans la Forêt – pastels aquarelle et acrylique
Lumière en or, pastels aquarelle et acrylique
Forêt en automne givré, pastels aquarelle et acrylique
Forêt en automne, pastels aquarelle et acrylique
Forêt verte, pastels aquarelle et acrylique