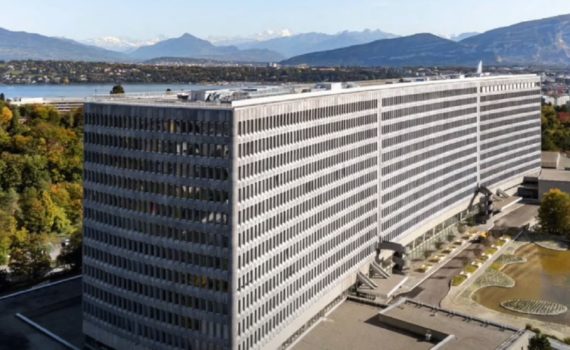 Return to generalized teleworking at HQ (December 2021)
Following the decisions of the Swiss Federal Council to strengthen COVID-19 related measures announced on 3 December 2021, the Director-General has decided that staff at ILO headquarters should return to generalized teleworking, with the exceptions set out below.
This decision applies from Monday 6 December 2021 until at least 24 January 2022, when the Swiss authorities will further review their measures.
This decision has been taken as a precautionary measure in light of the rapid evolution of the pandemic and the priority that the Office continues to give to ensuring the safety and health of staff.
Exceptions to this requirement to telework shall be colleagues required to:
service the ILC, Committee of Experts and other scheduled constituent meetings, or
perform on-site essential services as designated by department heads.
These staff will be informed of the requirement for their presence in the building as soon as possible.
Requests by other staff for exceptional access to the HQ building during this period should be submitted to their department director in accordance with the current procedures.
The arrangements and timing of the return of ILO staff to the office will be subject to the evolution of the pandemic and any further decisions by the local authorities.
In implementing these arrangements it is essential that business continuity and effective functioning of the Office is maintained. Therefore the Director-General will convene a meeting of all heads of department on Monday morning 6 December with a view to determining appropriate managerial arrangements. Further information will be provided to staff following that meeting.
In this context, all staff are expected to continue to work from the duty station unless on leave.
Colleagues who need to come into the building to collect work or personal items are requested to do so early next week, and to only remain in the building for the time necessary to do so.
We urge you all to continue to take care of your own health and that of others around you at all times, and particularly when participating in any end-of-year gatherings.
It follows from the above that no end-of-year gatherings will be permitted to take place in the building, and we urge staff to exercise judgement and respect all appropriate health measures outside the building.
We will update with further information on the situation as soon as it is available.
Greg Vines
DDG/MR