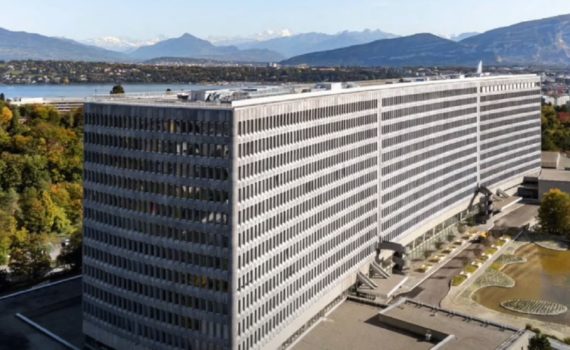 Covid-19: border workers and residents will have to present a certificate at the French border
Les travailleurs et résidents frontaliers seront tenus de présenter une attestation de domicile, mais pas de test PCR négatif à la frontière franco-suisse. Le gouvernement français a annoncé vendredi la fermeture des frontières hors-UE, sauf motif impérieux.
Voilà la situation clarifiée après un temps d'incertitude. Les autorités françaises ont annoncé dimanche 31 janvier que les travailleurs et résidents frontaliers ne seront pas concernés par les tests PCR obligatoires pour traverser la frontière franco-suisse.
Vendredi, le Premier ministre Jean Castex avait annoncé de nouvelles mesures pour lutter contre la pandémie de Covid-19, en particulier la fermeture des frontières françaises aux personnes venant de pays extérieurs à l'UE ou à l'Espace Schengen. Et d'ajouter qu'un test PCR négatif serait demandé pour toute entrée en France en provenance d'un pays de l'UE, "à l'exception des travailleurs transfrontaliers".
Le doute planait donc sur la situation des étudiants et résidents frontaliers, nombreux à traverser la frontière chaque jour, notamment entre la Haute-Savoie et la Suisse. Mais la préfecture de la Haute-Savoie vient de préciser dans un communiqué que les transporteurs routiers, travailleurs frontaliers et "résidents des bassins de vie frontaliers dans un rayon de 30 km autour de leur domicile" sont exemptés de l'obligation de présenter un test négatif.
En cas de contrôle, ces derniers devront toutefois se munir de leur pièce d'identité, d'une attestation employeur pour les travailleurs frontaliers et d'une attestation justifiant de leur domicile, ajoutent les autorités françaises. Pour les autres voyageurs, les documents et attestations nécessaires sont à retrouver sur le site du ministère de l'Intérieur.
Cette série de restrictions, annoncées par le Premier ministre lors d'une prise de parole inattendue à l'issue d'un Conseil de défense, est qualifiée de "dernière cartouche" par une source gouvernementale interrogée par l'AFP. Jean Castex a par ailleurs annoncé un renforcement des contrôles du couvre-feu de 18 heures, des fêtes clandestines et de "l'ouverture illégale" des restaurants, afin que "les dérives de quelques-uns ne (…) ruinent pas les efforts de tous".
Source France 3 : Auvergne Rhône-Alpes (internet du 1 février 2021)
https://france3-regions.francetvinfo.fr/auvergne-rhone-alpes/haute-savoie/haute-savoie-les-travailleurs-frontaliers-devront-se-munir-d-attestations-pour-se-rendre-en-suisse-1933600.html