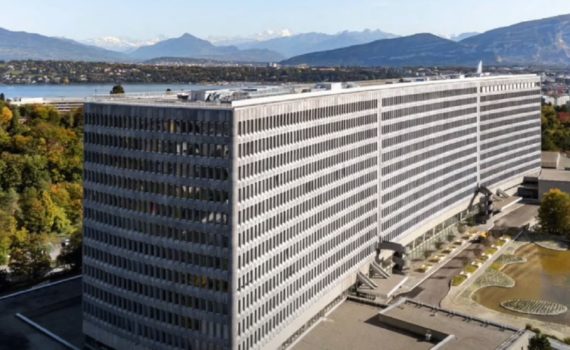 Update of the return to the office (Geneva ILO headquarters) – 6 July 2021
This communication provides an update on the plans for a progressive and safe return to the office of staff at ILO headquarters, which, as previously announced, will start on 2 August 2021.
The positive evolution of the COVID-19 pandemic in the region, with reduced levels of contamination and broad access to vaccinations, has allowed further lifting of restrictions in Switzerland and neighbouring France.
I am pleased to say that this situation creates the conditions for welcoming a progressive return of all staff to office, in order to continue our full services under normal conditions of work, while ensuring a safe environment for all staff and visitors present in the building.
Organization of the return to office
All staff who have received medical clearance will return to office as of 2 August 2021, based on the following conditions.
The total number of people simultaneously present in the building at any given time will be limited to the maximum safe capacity that respects the requirements of the local health authorities.
All directors (D1 and above) will return to the office on a 100% basis.
All staff who need to be in the office to perform functions that cannot be done remotely, based on exigencies of the work, nature of the role and responsibilities, will also return to the office on a 100% basis.
Managers will need to apply transparency, fairness and equity in distribution of work among staff members performing the same functions and required to be present on site. Work schedules will be developed in consultation with the staff, taking into account the needs of the department or unit and periods of staff leave.
Additional staff in departments providing essential services and client support services on premises may be required to be present in the office on a full-time basis to support increased staff presence and activities in the building, to respond to emergencies and to work on projects requiring their presence. These colleagues will be contacted by their managers.
All other staff will return to office on a rotational basis, alternating 50% presence at the office and 50% teleworking, regardless of their role or grade. This includes staff in individual offices and staff in shared offices. Exceptionally, some staff in open space offices may be required to telework for more than 50% of the time.
Staff members who consider that they cannot work from home for personal reasons can request a return to the office on a 100% basis through HRD (hrd-covid-19@ilo.org).
Staff currently authorized to telework out of the Geneva duty station will be required to return to it as soon as possible and no later than 13 September 2021.
Following the return to office on 2 August, the regular teleworking procedures as set out in IGDS 141 will apply to all staff at headquarters, taking into account the mandatory 50% teleworking where applicable. Any future adjustments to flexible working time are being negotiated through the established procedures with staff representatives.
Individual arrangements for staff presence and rotation, including the frequency of rotation, will be coordinated by department directors in consultation with staff. Further information and guidance to assist in this task will be provided to directors.
Medical clearance
Only staff who have received medical clearance will be authorized to return to office.
Staff who have not been cleared previously will receive a notification from MEDSERV asking them to inform MEDSERV confidentially about their status, using the online medical declaration portal. MEDSERV will review this information to determine if clearance to return to office can now be granted.
Staff who have been medically cleared but whose circumstances have changed should contact MEDSERV (infirmary@ilo.org) for advice.
All medical matters will be dealt with by MEDSERV on a strictly confidential basis.
Vaccination status 
The Office strongly encourages all eligible staff to be vaccinated against COVID-19. Vaccination will not be a condition for the return to office.
All staff will be invited to report their vaccination status confidentially to MEDSERV, using the online medical declaration portal. This reporting is not mandatory, but staff are encouraged to do so. The aggregated data will help inform safety measures as we go forward. A separate communication will be issued with further information.
Safety and health measures
The highest priority will continue to be given to the safety, health and well-being of staff. As has been the case throughout the pandemic, comprehensive safety and health measures will continue to apply at the headquarters building, and staff are expected to follow the indications on the signage on offices and meeting rooms carefully.
Please remember that you should continue to follow physical distancing and hygiene guidance, wear a mask in all common and shared areas, and that you should stay at home if you feel unwell. These measures will continue to apply even if you have been vaccinated against COVID-19.
Further updated details on the safety measures in the building, including special arrangements for the meeting rooms, cafeteria and car parks, will be available on the intranet.
The Office will continue to monitor the situation carefully, in consultation with the WHO and the other Geneva-based UN agencies.
We thank all staff for your continued commitment and will keep you fully informed of progress as we enter this new and welcome phase.
Greg Vines
DDG/MR