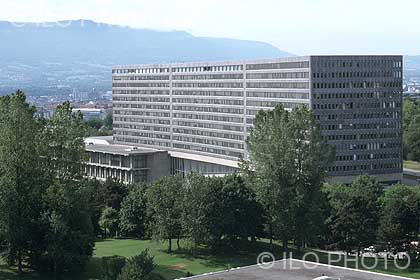 Access to the parking for visitors
Dear colleagues,
We wish to inform you that as from 11 November 2019, access to the P1 car park will be completely closed for works until the end of February 2020. As a result, no parking (vehicles, motorcycles and bicycles included) will be possible and the access doors to the North and South P1 will be closed.
During the works period, the following measures will be applied:
– Parking P2 will be used as a replacement for parking P1 and will welcome visitors.
– Bicycle and motorcycle spaces will also be available at P2.
– The places allocated to P1 by name will be transferred to P2 and panels will be set up to identify them (the P2 barrier is opened by reading the personal badges at the access point).
– Access to the building for pedestrians will be from car parks P2 and P3. Outside the Office's opening hours, access will be via the SAS of parking P2.
– The taxi drop-off/collection point will be located in the "banana" waiting area on the right, before the entrance to the delivery dock.
As a result, staff are requested to park at car parks P3 and P4. It will be possible to use the P5 car park for oversized vehicles or vehicles with a right-hand driving position.
For your safety, please follow the signs and instructions of the security guards.
It is therefore reminded that all vehicles, including motorcycles, scooters and bicycles, must be removed from the P1 car park by Friday, November 8, 2019 at the latest.
We apologize for any inconvenience caused.
We thank you for your understanding and look forward to your cooperation.
INTSERV/SECURITY